About WildeWood Farm Inc.
We invite equestrian lovers from across the Cummings area to take advantage of our fantastic horse riding lessons, children's entertainment and our day camp for kids. Whether you are in need of beginner riding lessons for your young child or training experience for your beloved mare, we have the skill and knowledge to help you out. Established in Cumming, Georgia, our incredible team has over 26 years of experience in the industry. As generations of horse people, our family business evolved naturally into what it is today.

Follow us on Facebook and be the first to know about camp dates and other farm events!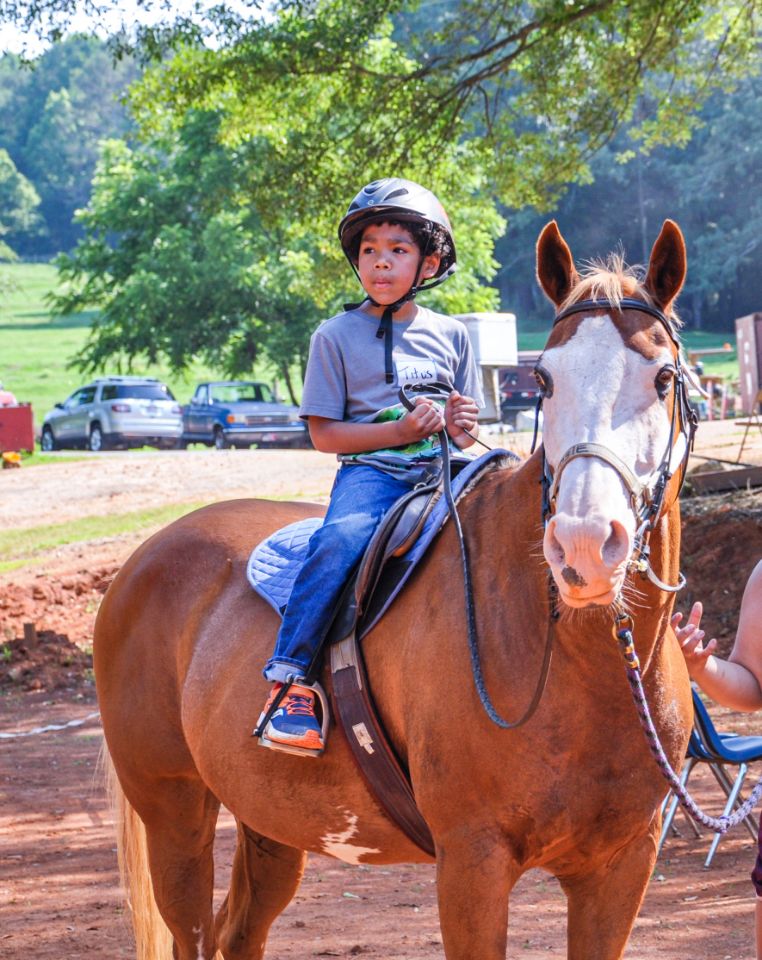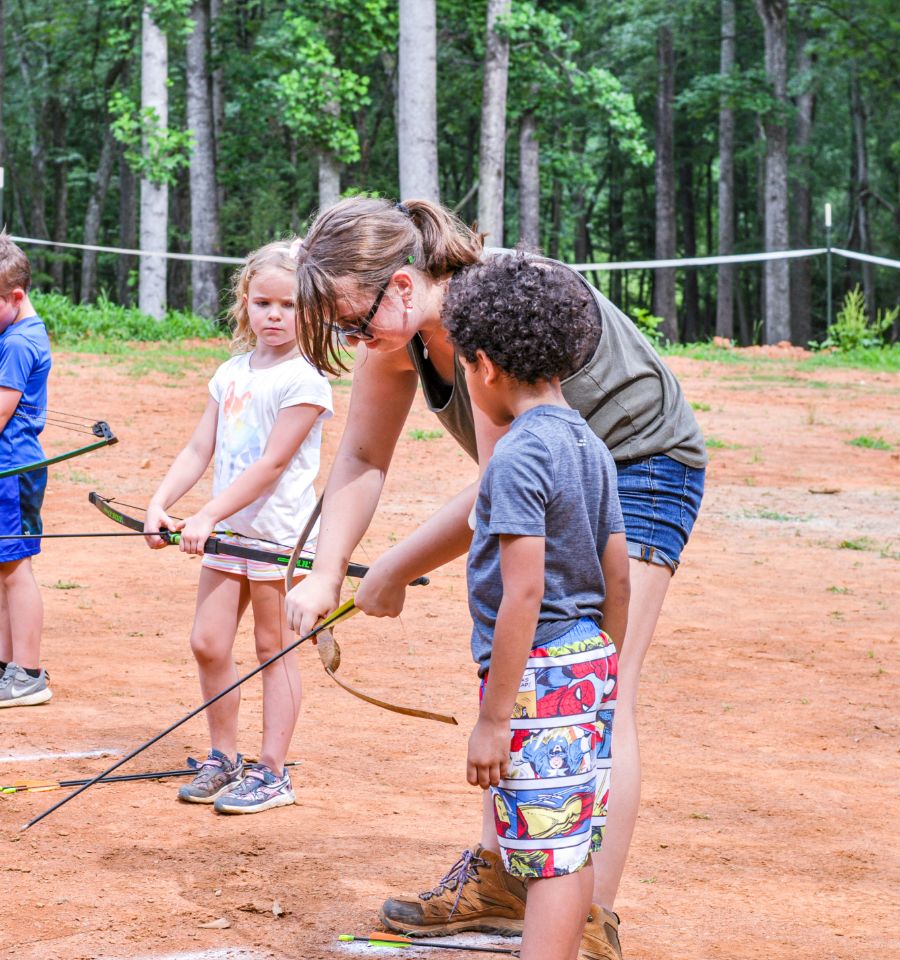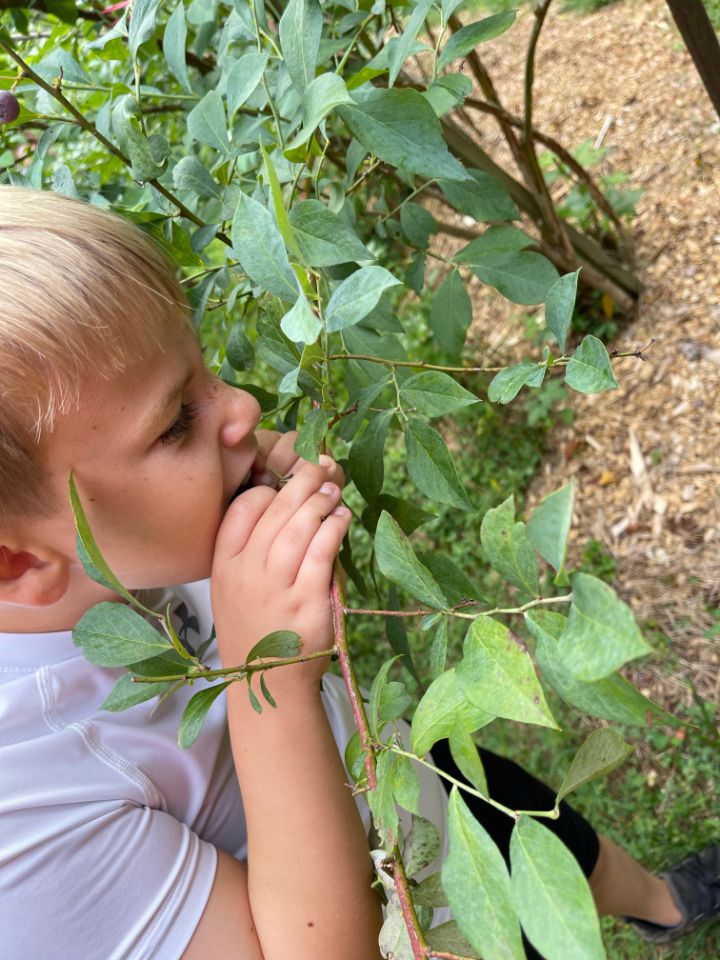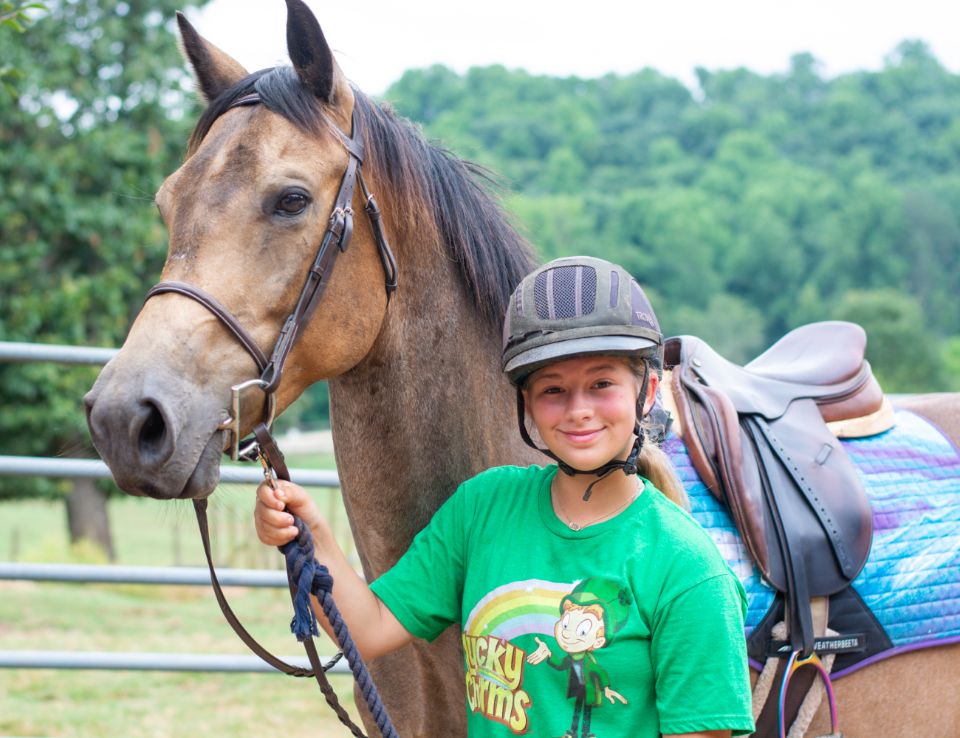 2023 Fall/Winter & 2024 Spring Camp Dates
Camp is 9:00am -1:00pm each day
Registration: $100/day or $495/week

Fall Break:  September 25-29

Thanksgiving Break : November 20-22
Christmas  Break: December 20-22, 26-29, and January 2-3
Spring Break 2024: April 1-5
Our farm is located in Cumming, Georgia and is an excellent resource for expanding your riding skills from real equine professionals.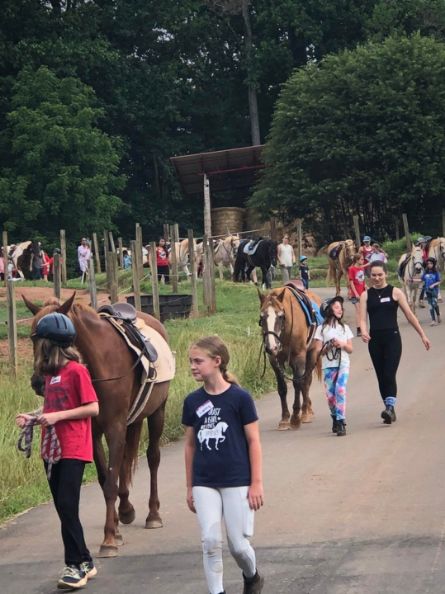 Week 1 of horse camp 2022! Such a lovely groups of campers and their amazing leader kids!! (Facebook)
HORSE RIDING LESSONS AND DAY CAMP IN CUMMING, GEORGIA
With our years of expertise in the industry, we are guaranteed to provide you with excellent riding lessons, and horse training with the use of our Monty Roberts™ techniques. We also offer great entertainment for kids as well; our petting zoo is filled with sweet little bunnies, ponies, goats, sheep, and chickens. If you are looking for a certified instructor to provide you or your child with dependable riding lessons, choose WildeWood Farm Inc. for the most satisfactory experience.
RIDING LESSONS
You can provide your child with the experience of a lifetime. With our riding lessons, you can expect your young ones to learn about responsibility and respect for these powerful creatures. We provide many course options that include mother-daughter, privates, and more in-depth lessons for those looking to hone their skills. Lessons starting at $70/each or $310/month.
CAMP
School break is approaching, and you're looking for a place for your child to learn, grow, and interact with others their age; our day camp is the perfect place. Here they will learn leadership skills and build relationships with our horses. Some of the great experiences your children might experience include visits from our veterinarian and learning what it takes to care for these animals.
Check Our Summer Schedule!

CLINICS & COURSES
Certified Monty Roberts Instructor and 2 day to 2 week formats for the introductory horseback riding course. Courses include Join Up™ clinics, horsemanship 101, and longlining. Additional courses include trust as well as proper handling.
Visit our Facebook page to stay up-to-date with new information about our Camp Dates!

New Students: Buy One Lesson and Get the Next Lesson 1/2 Off!

HORSE RIDING INSTRUCTORS AND HORSE TRAINERS
We are happy to provide outstanding horseback riding lessons for all ages! Whether your child is a beginner or looking to further their existing techniques, we can help. Each of our certified instructors will provide you or your child with all the techniques needed to become a knowledgeable equestrian. If you are looking for a more extensive training program, we suggest that you purchase your child their own boots and helmet for comfort. Our lessons are an average of four per group; we also require that jeans, close-toed shoes, and weather-appropriate shirts be worn at lessons for safety and comfort.

Other services that we offer at WildeWood Farm Inc. are horse training for handlers. We are proud to offer non-violent training methods to help you maintain control and trust from your horse. Whether you choose to bring in your horse or practice on one of ours, Monty Roberts™ techniques will help you succeed! Some of the techniques that we begin our lessons with include how to halter your horse properly, and how to approach a horse without startling it. In addition to our horse training services, we offer classes for children to learn training and leadership skills as well; these are offered as two-week horse training courses.